Nice Photo Spots in Copenhagen
Copenhagen is famous for it's architectural and scandinavian design. The futuristic buildings are impressive and unique. They are the perfect spots for wonderful pictures. Here I will show you my favorite three places for taking stunning pictures.
1. Superkilen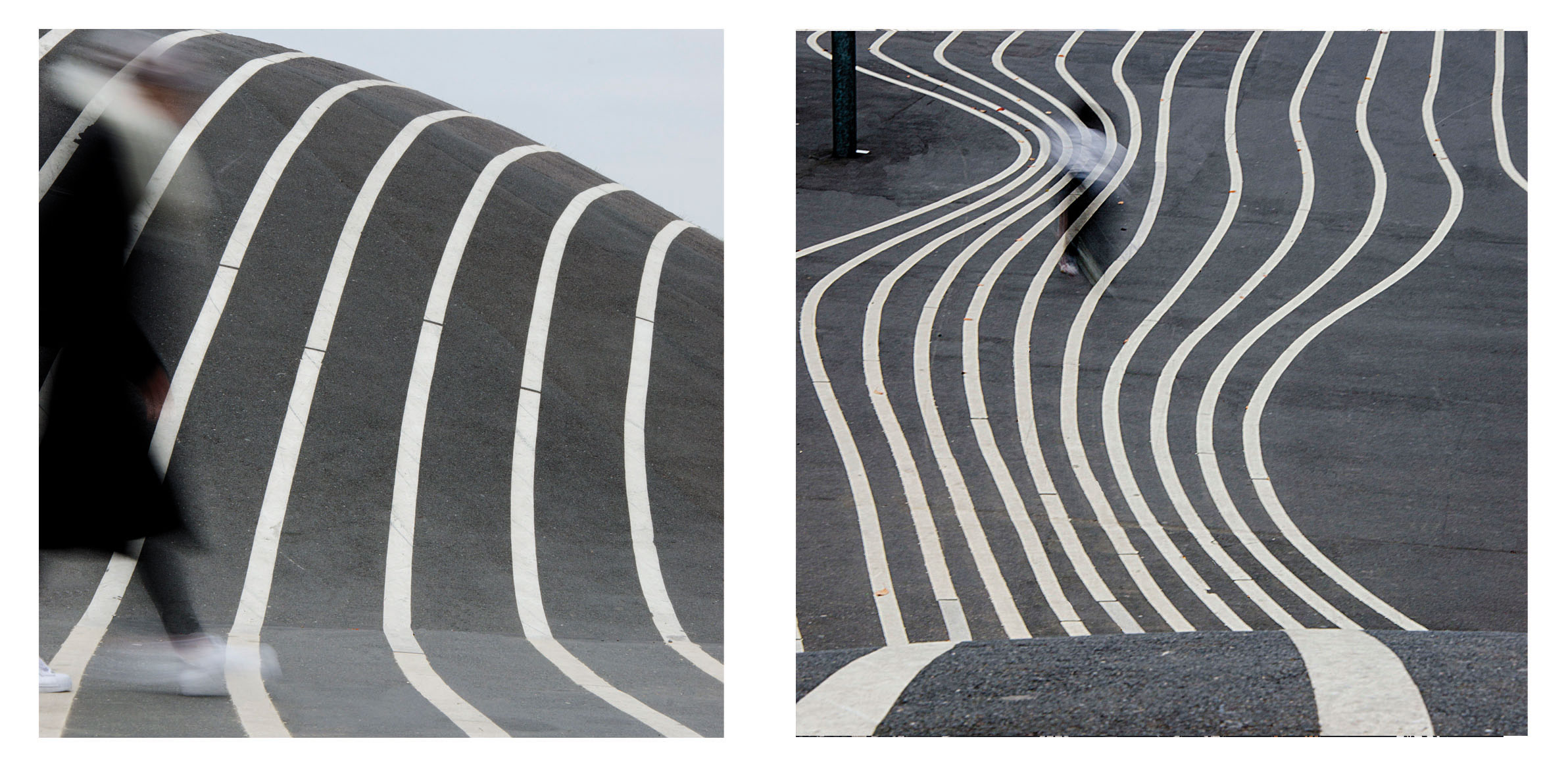 Apart the tourism you will find the "Superkilen" in the district Nørrebro. The playground is stretched about 750m and has a special international design. You will find a fountain from Morocco, benches from Brazil, litter bins from England and palm trees from China. The nicest spots for pictures is the part with the graphical and wavy crosswalk. A small hill and the curvy lines are creating nice perspectives and views.
Superkilen
Heimdalsgade
2200 København
2. Gemini Residence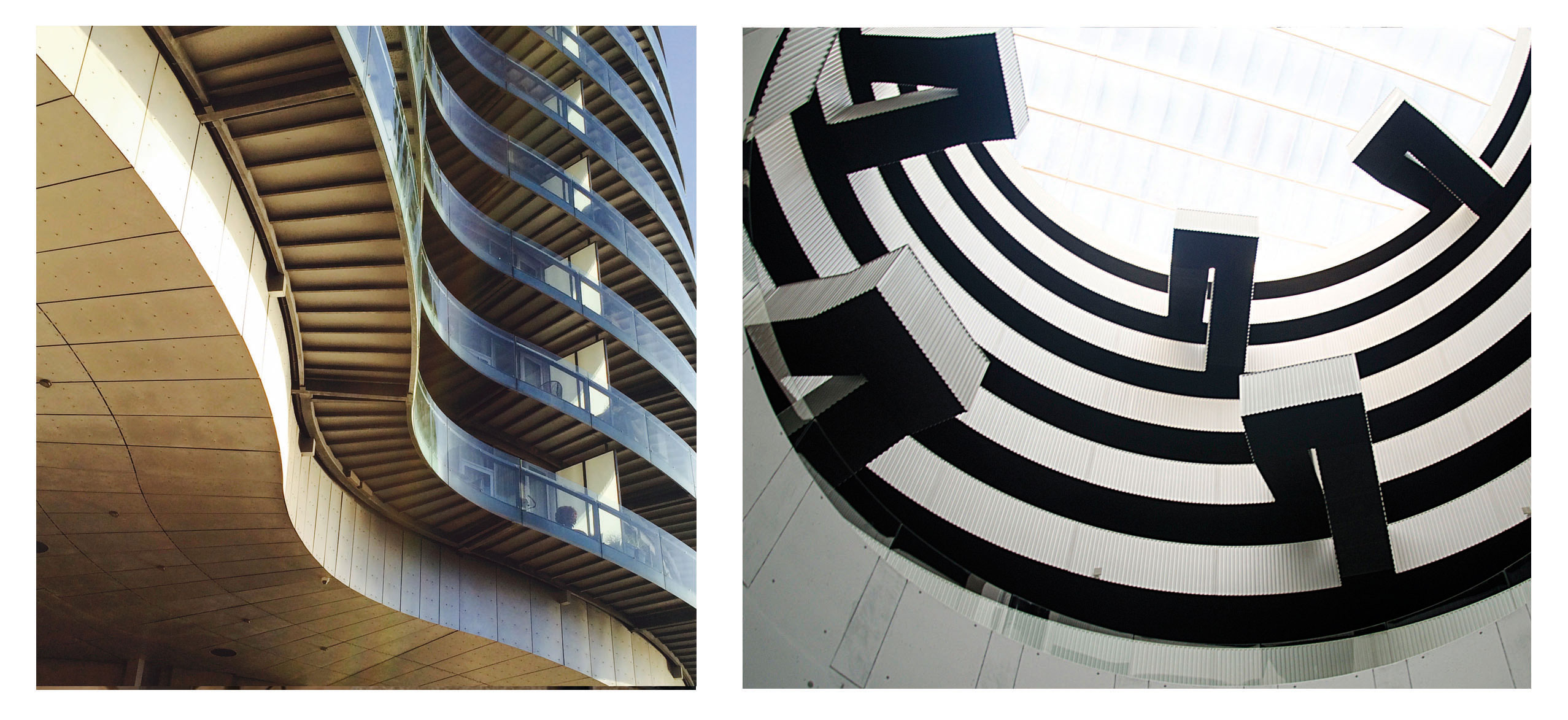 A wonderful living building on the Riverside. Wavy and dynamic architecture despite the unyielding material of glass and concrete. Take a nice walk along the river. The building offers a lot of wonderful perspectives for pictures. And if you have some patience and luck, you could also have a look in the inside, the stairways of the building. The Building is locked and secured with cameras. But I just waited a few minutes in front of the door and approached the first women who was obviously living in the Gemini Residence. I asked her if she could let me in, just for a picture. I guess the big camera in my hand and the tripod next to me convinced her that I was crazy, but not dangerous and she let me in for a few minutes.
Gemini Residence
Islands Brygge 32
2300 København
3. Blue Hour at the Royal Library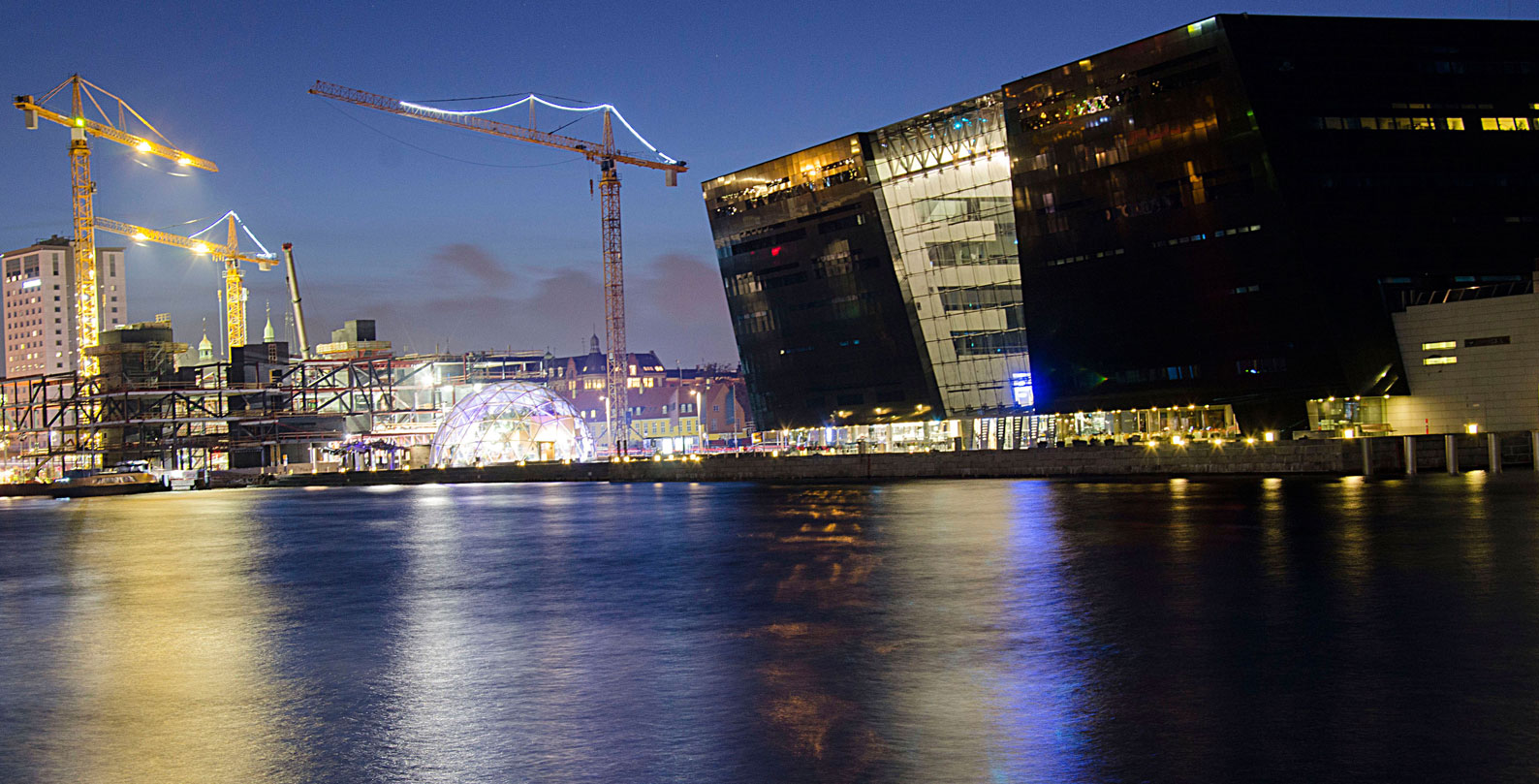 The panned library is a unique building anyway. Just check out the times for the blue hour, grab your tripod and the camera and play with the length of exposure. The river will get a smooth look and the sky shines in a perfect blue.
Spot for the picture
Knippelsbrogade 5
1401 København